Best VoIP Customer Service for SMBs
Most Small and Mid-sized businesses often do not have an IT department. And all but the largest businesses have free resources who can stop what they're doing so that they can manage the phone system. Convergence Solutions deploys the highest level of account management so that businesses can get the job done quickly and effectively. It's not an extra service; there are no extra fees; it's just the level of service our customers expect.
Contact us today to learn more about our VoIP Customer Service!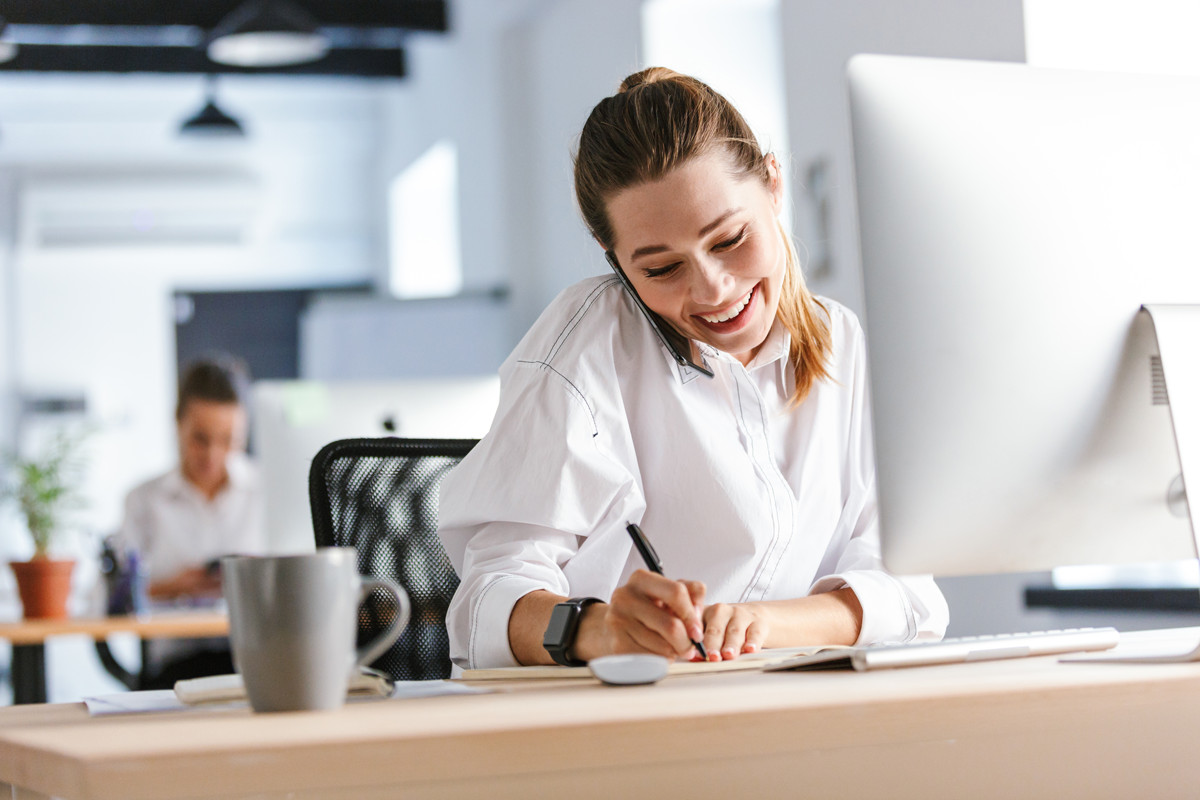 What Does True VoIP Account Management Look Like?
"Can you close our phone service for us?"
A customer had started Convergence service within the previous six months. They called to inform our staff that they were closing for the day. "Can you close our phone service for us?"
Small requests like these include everything from resetting a voicemail password to changing a name on a phone. Our platform is structured so that users do have the ability to perform these tasks themselves. In the above case the system admin could have enacted their away message. But we are happy to service these requests because we understand how much time and energy we save our customers.
Larger VoIP providers don't do things like that in a timely manner, which can make it difficult for SMBs to get things done.
How We Respond to Problems Before You Call
If you're wondering what the catch is, there isn't a catch. It's a matter of technology.
We set-up our cloud platform to manage business communications in the easiest and most effective way possible. That doesn't mean you talk to a bot when you call. Our system helps real people at Convergence Solutions monitor the functionality of your system in real time, so we are notified the instant you start to have a problem. And we can very easily access and get things done on your system. Here's one example:
SIP Trunk Goes Offline and Convergence Responds First
Our monitoring solution notified us that a customer's SIP trunk was down. Within minutes a Convergence staff member had called the customer immediately to see what the problem might be.
In this case their Internet service was the problem because it was down.
Their phone system was set to automatically reroute to a backup phone line, so no action was required on our part at that moment. They still had an open line of communication.
Nonetheless they certainly showed their appreciation for our quick response. Their Internet Service Provider certainly wasn't calling them! But Convergence did, setting a new standard in customer service.
Whether It's Our Issue or Not…
Customers have called Convergence to report problems that had nothing to do with us. In some cases it was a network switch or Internet outage, and when the problem wasn't clear to the customer we were able to at least diagnose where the problem was coming from and tell them who to call. Although not ideal, we shortened the time to solve these problems by providing a quick diagnosis.
Customers typically call us first simply because a knowledgeable staff member will answer the phone and help.
Cloud VoIP Sounds Complicated but Simplifies Business Phone Service
A lot of people think new technology means more complexity, more problems. With cloud PBX, that isn't actually the case.
The main reason behind the simplicity of cloud is that it requires much less equipment. Traditional telephony deploys the entire infrastructure on premise, where it needs to be managed, maintained and serviced.
Cloud PBX pushes that equipment to the cloud. So you don't need to worry about power outage considerations, UPS (Universal Power Supply) investments, or that music-on-hold player.
Anything you would normally buy and install to an office-based system is cloud based, where we can service and maintain it immediately.
Faster Response, More Redundancy, Less Cost
There is no way we could offer our level of service with premise-based equipment. With cloud, we often get things done in minutes that would require hours of time and hundreds of dollars to service on-premise.
Instead we minimize the technology that lives on site and transition it to the cloud. There we can achieve the highest level of fault tolerance. This means that many of the issues that would take an on-premise system offline are never felt by your employees or your customers at all. The failover kicks in seamlessly so your business keeps working while Convergence fixes the issue.
Deploy ConvergenceCloud VoIP within 24 Hours
Many of our customers call us with an immediate problem, and they need a workable communications solution as soon as possible.
Convergence frequently deploys cloud solution within a matter of hours, or a day at most. If you do need a working, reliable, cost-effective solution, we have a few options for you:
VoIP
Cloud PBX
SIP Trunking (could take longer)
If you have any questions, please call! A knowledgeable staff member will listen and give you the best advice for your business.
Contact us today to learn more about our VoIP Customer Service!