July 12th, 2022 by admin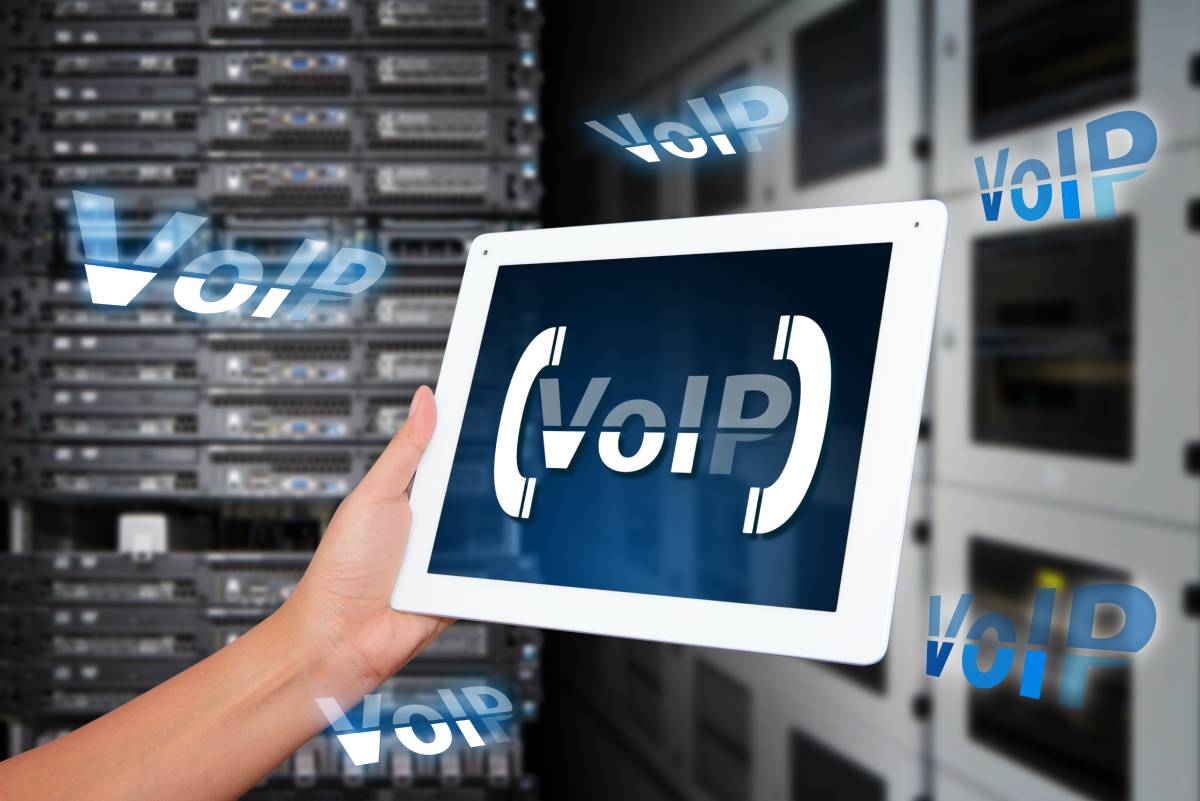 The advancing times have helped companies utilize several new technologies for their benefit. These technologies and recent inventions have helped businesses run smoother than before, bringing even more convenience.
While the list of such products might be exceptionally long, there is one specific advancement in technology that has changed the business world, which we would like to talk about.
What is VoIP?
VoIP is an acronym that stands for Voice over Internet Protocol. This new technological advancement has made communication in business relatively easy and much more convenient.
Why? Well, VoIP now allows users to make or receive phone and video calls through just a stable internet without requiring any landlines. Hence, you will not have to worry about carrying the business's landline or number everywhere while traveling.
VoIP offers a standard number that works anywhere in the world, and with just a stable internet connection, you can talk to anyone anywhere in the world.
Why Switching to VoIP is a Smart Decision
There is no denying that businesses in this fast-paced world require convenient things to achieve. Moreover, VoIP is a more digitalized technology, so whatever you record or receive is in digital format. It can travel several miles at a much larger bandwidth with the best possible quality you can expect.
However, these aren't all the reasons why switching to VoIP technology is excellent; there are several others too.
Provides Better Sound Quality at Half the Price

With landlines, wiring is always an issue. Most landlines use low-bandwidth copper channels to carry out communications. However, with such low-quality cables talking and getting messages across can always be an issue.

On the other hand, VoIP services use cable of fiber bandwidth which is a hundred times more robust than landline wires. Hence, not only do they give better sound quality to get messages across, but they cost you half the price too.

Expands Your Office Anywhere

One of the best benefits of acquiring a VoIP service is the standard number it offers you. VoIP offers numbers that can work anywhere in the world, so you won't have to worry about changing sims for work purposes while traveling abroad, making communication so much easier.

Other than this, Hosted VoIP offers many services like Call numbers for presentations and Call Balancing between sites, so there isn't a chance that you'd miss a call while on the go.

Integral to Other Devices

The VoIP applications can be connected to other phones, laptops, tablets, and other devices. This way, video messages and call discussions can quickly be sent from one office to another in times of need.

This is an easy way to expand communications from within the office to outside and has worked in favor of many firms.

Business Continuity

Natural Disasters are common and usually come unannounced. However, we all know that such disasters can massively impact communications in the area by disrupting the line wires and other set-ups for standard landlines.

However, with VoIP, this is not an issue. Hosted VoIP is usually flexible to such situations and can easily be hooked up somewhere else in times of disaster. So, your communication will rarely ever be impacted, even if the weather decides to go hazy.

Budget-Friendly

One of the significant expenses of any business comes through its communications. However, switching landlines with VoIP applications might solve this issue for you.

This is because VoIP, on average, costs around half the price of a regular landline call, bringing down your budget on a friendly line.
Where Can I Find a Trusted VoIP Provider?
Businesses are quickly shifting to VoIP technology; according to current statistics, around 50 percent of companies are using this technology. If you are a business owner trying to find the best service provider for VoIP, you have landed at the right place.
There are several service providers which offer VoIP services. However, Convergence Solutions is one of the best. Why so? Well, Convergence has helped many organizations move to VoIP services from their regular landline days and has made the switch relatively easier for them.
The company was founded in 1996 and has made optimized enterprises to make human life easier when conducting business. So, if you plan on switching to VoIP, then Convergence might be the best service provider for you.
We're Standing By, Ready to Help
Businesses are quickly adapting to this technology, and while fifty percent of companies have made the major switch, half of the major corporations are still left.
If you are a business owner who plans to make significant transitions but is hesitant about how VoIP will benefit you, we hope this article was helpful. If it was, we hope you will be contacting Convergence soon.
Posted in: Business Communications